Dear Donkey Lover,
We recently moved our donkey operation a few blocks down the road. Because of the new location, we changed our name from the original KO Farms to Pleasant View Farm.
Many people ask me about why I named our farm K.O. Farms. Well, I have two beautiful daughters named Katelyn and Olivia, both of whom just adore the donkeys that inhabit our farm.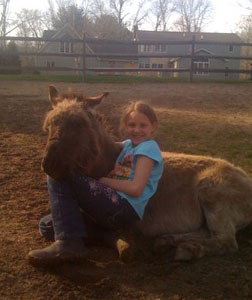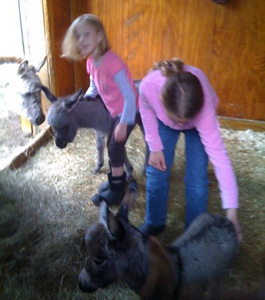 We are located in beautiful Rehoboth Massachusetts close to the Interstate. Our donkey farm is a small family operation where the animals are treated as part of the family.
Our stalls and grounds are cleaned daily as are our beloved donkeys.
We love visitors, so don't hesitate to call and make arrangements to meet our donkeys.
Call Bill at: 401.265.1160